Patient Information
Patient Forms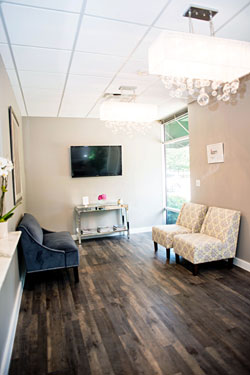 Are you visiting DFW Periodontics & Implant Dentistry for the first time? We look forward to getting to know you! To streamline your visit and decrease the time you spend in our waiting room, we've made our new patient forms available here on our website. Simply download and complete them before arriving for your first visit.
Financial/Insurance
At DFW Periodontics & Implant Dentistry, we're proud to say that we're in network for a range of insurance providers. We want our treatments to be as affordable and accessible as possible. That's why we accept insurance, and it's why we're happy to discuss financing solutions, if you need them. To ask us a question about financing, insurance, or our payment options, don't hesitate to call our Irving or Southlake office. You can also send up an email.
Post-Op/Pre-Op Instructions
Before going into any surgical procedure, you should know what you need to do to prepare and you should know what guidelines to follow afterward. That's why we've chosen to make our pre-op and post-op instructions available on our website. If you have a procedure with Dr. Hsu coming up, we hope you'll take some time to become familiar with these instructions. If you have questions about anything you read, we would be happy to answer them.
Post Op Care Following Osseous Surgery
Post Op Care – Recommended Soft Food List
Post Op Following Implant Surgery
Post Op Following Sinus Lift Surgery