Las Colinas Periodontist & Dentist
Board Certified, American Board of Periodontology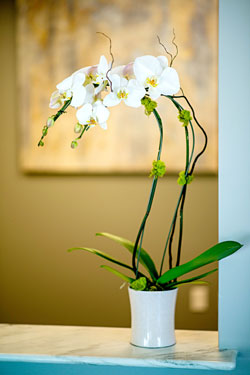 We are dedicated to improving your oral health by treating gum disease, a condition that affects the soft and hard tissues surrounding your teeth. Our years of experience, state of the art equipment, and our compassionate and considerate service will all make a difference in your treatment and outcome. Thank you for choosing our practice - we appreciate your trust in us.
Dr. Hsu and her staff
Dr. Hsu and her staff want to make your entire experience in our office a positive one. We understand that you may be fearful or anxious because of past experiences in a dental office; options such as sedation dentistry will make treatments much easier for you. Patient comfort is of utmost importance to us. We offer warm blankets, a state of art massage feature in our dental chairs, refreshing scented towels, and care packages after your treatment is completed to make your experience with us, comfortable and relaxing.
Information for Informed Decisions
One of the first things you'll notice about us with your first consultation is that we provide you with clear, complete explanations about every aspect of your dental health. We are convinced that informed decisions are better decisions. And better decisions mean better long-term health.
Expertise for Excellent Dental Outcomes
Another important aspect of our practice is our hard-earned combination of technical training and teamwork. We work hard to keep up with the latest advances in dentistry, and we work hard to function as a well-balanced team.