About Your Las Colinas Dentist
Dr. Cindy Hsu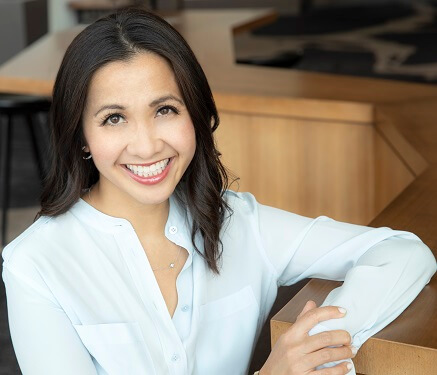 Dr. Cindy Hsu grew up in San Angelo, Texas, and she now makes Dallas her home. She specializes in the treatment of periodontics, dental implants, and oral medicine. Dr. Hsu and her office concentrate on providing a high standard of periodontal treatment to all her patients in a caring manner.
Dr. Hsu received her Bachelor of Arts degree with honors from the University of Texas at Austin and her dental degree (graduating Summa Cum Laude) from The University of Texas Health Science Center at San Antonio. She then completed her periodontal residency, earning a Master of Science in Oral Biology and Certificate of Periodontology from Baylor College of Dentistry and the Texas A&M University System Health Science Center. She also received extensive training in anesthesiology at Baylor University Medical Center in Dallas, which allows her to provide her patients with sedation options to ease anxiety and stress with dental procedures. In addition to her time in private practice, she is an Assistant Clinical Professor and Clinical Instructor in the Department of Graduate Periodontics at Baylor College of Dentistry.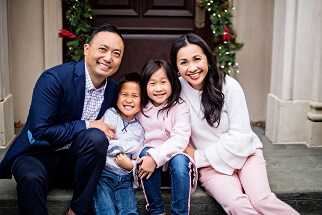 Dr. Hsu is Board Certified and a Diplomate of the American Board of Periodontology. Board certification represents the highest recognition of achievement in the field of periodontics and indicates expertise in all aspects of periodontics, including dental implants. The American Board of Periodontology is recognized by the American Dental Association as the national certifying board for the dental specialty of Periodontics.
Outside the office, Dr. Hsu loves spending time playing with her two young children Katie and Grant. She attends Longhorn football games whenever she can, stays fit by running, and enjoys travelling.
Dr. Hsu's numerous certifications and licenses in addition to her D.D.S. and M.S. degrees include:
Diplomate of the American Board of Periodontology
Texas Dental License
Western Regional Examining Board Certification
Basic Life Support Certification
Advanced Cardiac Life Support Certification
Pediatric Advanced Life Support
She is a member of the following professional organizations:
American Academy of Periodontology
Southwest Society of Periodontists
American Dental Association
Texas Dental Association
Academy of Osseointegration
Irving Dental Study Club (Board President)
Dallas Asian Dental Association (Board Member)



She has received the following awards and recognition:
D Magazine Best Dentists in Dallas - Periodontics
Texas Monthly Super Dentists' List
Fort Worth, Texas Magazine's Top Dentist of Greater Fort Worth
American Academy of Periodontology Foundation Scholarship
Omicron Kappa Upsilon Dental Honor Society
Baylor College of Dentistry Graduate Research Award
Excellence in Clinical Dentistry – University of Texas HSC San Antonio
Teledyne Water Pik Award for Excellence in Prosthodontics
American Association for Dental Research – Implantology Research Group Award
Quintessence Award for Excellence in Clinical Periodontics