October 13, 2015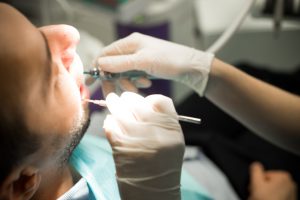 When you consider all that our teeth do for us, it seems like a twice-a-year dental exam wouldn't be that much to ask in return. Unfortunately, many adults suffer from anxiety at the mere thought of the dentist, and that means those twice-annual check ups are forgotten until a real problem pops up — you know, one of those pains you can't ignore. This is a bad cycle, and it needs to be broken. That's why Dr. Hsu is so proud to provide her patients comforting options with sedation dentistry in Las Colinas, TX: a safe way to relax your way to healthier teeth.

Sedation Dentistry Helps You Relax at the Dentist's
Relax? At the dentist? A lot of people scoff at the thought of that combination, but it's totally possible with sedation dentistry. It's an excellent option for those suffering from mild to severe dental anxiety, but can also be beneficial for those wishing to undergo a long dental treatment in just one appointment. We offer three types of sedation dentistry.
Nitrous Oxide
Nitrous oxide has been used for hundreds of years, and is more commonly known as laughing gas. It's a totally safe type of relaxation administered by a gas you breathe through the nose. While under nitrous oxide's sedative effects, you're awake and aware of what's going on around you, but you're able to enjoy a completely relaxed state. Nitrous oxide is often also combined with a local anaesthetic, to ensure you won't feel any pain in the treatment area.
One of the biggest advantages is that the effects of nitrous oxide wear off as soon as the mask is removed, meaning you can go about your day as normal. This option is a good choice for people with mild anxiety undergoing minor dental treatments, like cleanings and small fillings.
Oral Conscious Sedation
For patients with mild to moderate anxiety, oral sedation is an excellent option for any type of dental procedure. It works using a commonly-prescribed medication that is administered orally about an hour before you even sit in the dental chair, meaning there's plenty of time for the effects to take place before your procedure. Once you begin to feel totally at-ease, our team can begin to get to work. Don't worry, though — you'll still be conscious and able to answer the doctor's questions. But your anxiety won't be triggered by the sights, smells or sounds of the dental office — we promise.
Because oral sedation offers a deeper effect, you'll need to plan for a loved one to drive you home after your surgery, and keep an eye on you for the hours following your surgery. The most common side effect of oral sedation is that patients don't remember anything from the procedure — which they usually consider a great thing!
IV Sedation
For patients who suffer from moderate to severe dental anxiety, or for those undergoing a longer procedure, IV sedation can offer a great solution for relaxing in the dental chair. Our team monitors you the whole time, ensuring you're completely safe during your procedure.
The effects of IV sedation are a little more considerable than with the other options, so you should plan for someone to drive you home after your appointment and to monitor you for the next 24 hours. Do not plan to engage in strenuous activity or operate heavy machinery (like a vehicle) during this time.
Learn More Today
If you think you could benefit from the relaxing effects of sedation dentistry, don't hesitate to schedule an appointment with DFW Periodontics & Implant Dentistry in Irving or Southlake. We would be happy to answer your questions or schedule a consultation appointment with Dr. Hsu.
Comments Off

on Learn More About Sedation Dentistry Las Colinas, TX
No Comments
No comments yet.
RSS feed for comments on this post.
Sorry, the comment form is closed at this time.